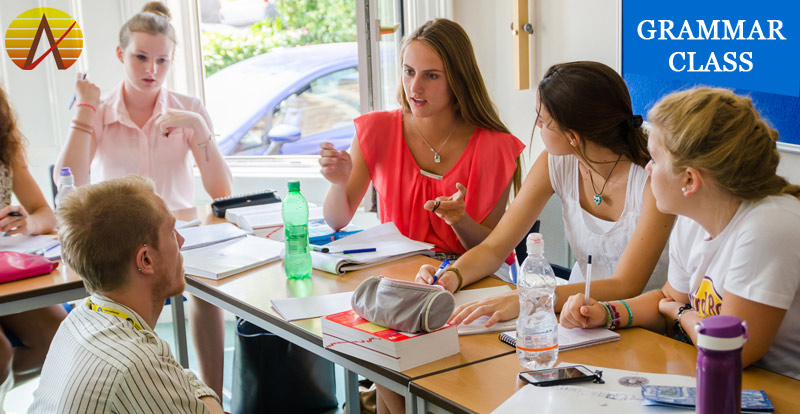 (A course for learning & teaching grammar)
In this course you will learn: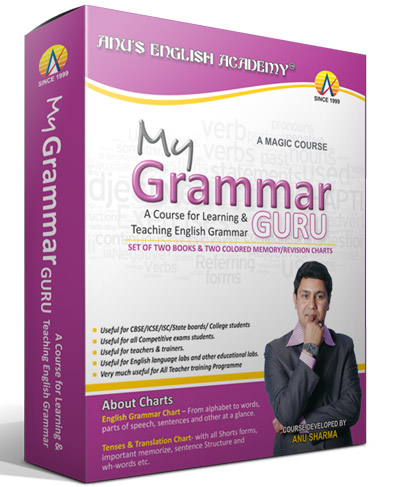 Complete grammar elementary to advance.
Systematic & deep study of grammar.
Complete study of letter, words, parts of speech, sentences and all other topics of grammar.
Detailed and complete study with its all types and sub-types of word formations, Derivatives, Suffixes, Antonyms, Synonyms, Paronyms, Homonyms and
Verbs, proverbs, spelling, Difference between British & American English, Figure of Speech, Parts of speech and
Tense, Translation (e.g. can, have to, should, used to, would like to……….), voice and
Conjugation of verbs, Adverb, Adjective, Preposition, Subjects and Predicate, Phrase & Clause, Sentence, Synthesis, Degree, Narration and
Punctuation, Verb patterns etc.
Short forms, Negative Short forms, Pronunciation (Phonetics), Puzzles etc.
Highlights of My Grammar Guru:
Set of 2 books + 2 big & colored memory/revision charts.
Your home tutor for complete English grammar.
More than 360 topics of English Grammar.
Very easy & 100% effective method.
'Topic at a glance' to revise the topic.
Useful for CBSE/ICSE/ISC/State boards and all Competitive exams students.
Easy Presentation with charts of every topic.
For details visit on anu-academy.com
Buy on line clickbulb.com Or call on 9557777553, 9897065034.
Download free Grammar Course.
Fee  Rs. 3299.00