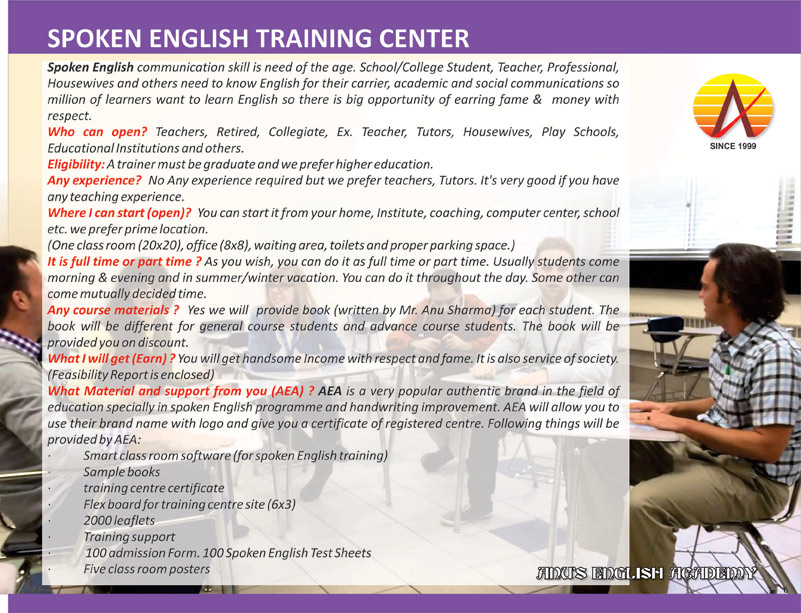 Spoken English Training Center
You may open spoken English center in your town / District.
We will trained you or any other which will be recommended by you to teach spoken English.
Minimum qualification is Graduate (in any stream). We prefer teacher or B.Ed. or any other equivalent degree / diploma.
There are two Categories of centers:-
Unit Centre: – will be three or more than three centres in a district. It depends on area and population of district.
State manager: – will be one or two in a state and all unit centres will be under the State manager.