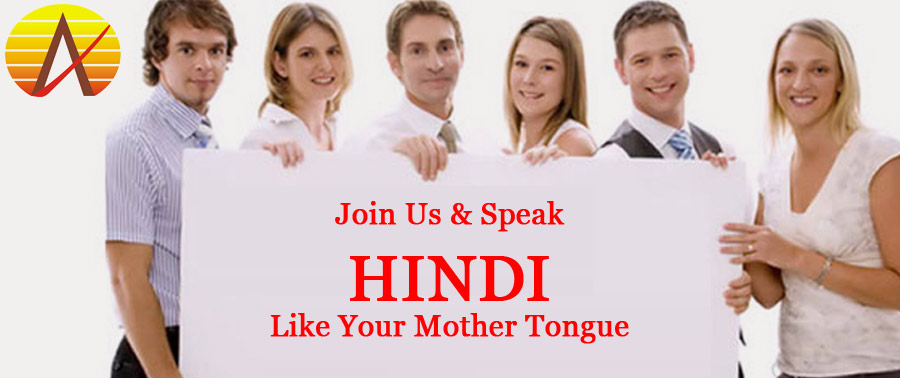 My Hindi Friend (Hindi Learning Course) 
(A unique course for Hindi learning & handwriting)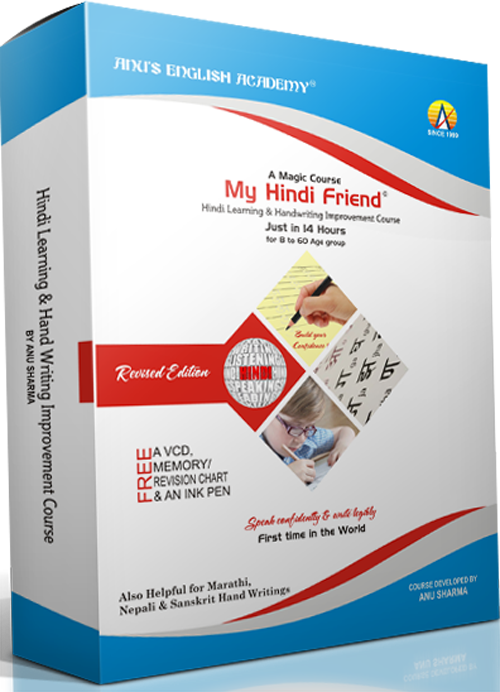 After more than years long and deep research we have developed a unique course for Hindi learning & handwriting Improvement. This program is first time of its kind and very effective.
In this course you will learn:
Comparison between English & Hindi alphabet & Vowels/Consonants.
Detailed study and practice of Hindi Vowel marks.
Detailed study of consonants with example in Roman script and their English mean.
Detail study of vowel mark with combination of consonants with Hindi example and their English mean.
Study of light sound (Half consonants) letters with Hindi examples and their English mean.
Study of half letter with same consonants with produce extra sound.
Study of half letter ' j  ' (ra) and how to write (put) in
Hindi with different way.
Basic Hindi Grammar.
Punctuation marks of Hindi.
Comparison of Hindi & English tense.
How to look Hindi dictionary.
Study of a letter, word and sentence.
Study of Hindi tense and comparison with English language to understand easily.
Detail study of types of Hindi sentence and special focus on Interrogative sentence.
Medium of learning is English.
Very easy and practical method to learn Hindi Language.
Special topic on 'Time'.
Hindi Name of Days of week.
How to ask the way.
Some general notice Boards which you often see.
Extra topic on feeling sentence.
Extra topic of Hindi Imperative sentence for daily use.
A big list of words which speak (Pronounce) same in Hindi & English eg. Mobile.
Some very Natural conversations.
Hindi words and story for Hindi reading.
In this course you will improve:
Correct formation of Hindi Varnmalas (Alphabet).
Correct formation of Vowels & Consonants.
Uniformity in size of letters i.e. Hindi Varnmalas (Alphabet).
Correct formation & knowledge of MATRA i.e. Notation or vowels marks.
Correct formation of Tail letters, straight line letter & curved shape letters.
Correct formation of Nasa ( ' ), Diacritical Dot ( , ), Halant ( ~ ), Chandra Bindu ( ¡ ), Visarg ( ; ), Nukta ( – ) etc.
(How to write/read Hindi letters and words in English)
Skill of beautiful & legible handwriting.
Equal Inter space between letters & words.
Proper and even interspaces between two lines.

New line starting.
Proper & Ideal posture of handwriting.
Right gripping of pen/pencil.
Correct formation of Numerical Figures in Devnagri Script (Hindi).
Correct formation of Vowels & Consonants.
Correct formation of Base forms & Secondary forms.
Correct formation of strokes.
How to make and joins half letters.
Special focus on ideal Speed of handwriting.
Also for Marathi, Sanskrit & Nepali handwriting Improvement.
Also learn artistic and stylish Hindi handwriting (Calligraphy) with different font style.

Highlights of My Hindi Friend:

Set of 1 book + 1 VCD + 1 memory/revision chart + 1 ink pen + 14 Exercise Sheet + 1 book mark.
Your home tutor for spoken Hindi and improving Hindi handwriting.
Very easy & 100% effective method.
Learning medium is English.
Learn Hindi & Improve handwriting just in 14 hrs.
Thousands of satisfied learners.
By online clickbulb.com or Call on 9557777553, 9897065034.
Download free Hindi learning course.
MRP Rs. 3299.00
Offer Price Rs. 2475.00

ISBN NO. 978-81-927556-3-2