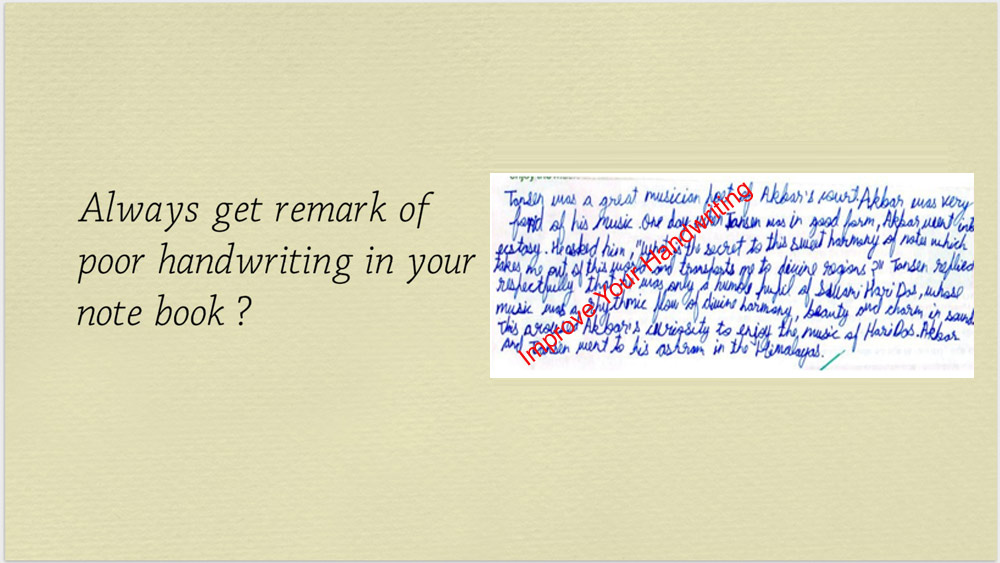 English Handwriting Improvement course is necessary for every poor handwriting. You can make some point during English hand writing practice sheets. Any English handwriting improvement book should be designed or developed with a proper handwriting improvement technique. We will have to mind some English handwriting improvement tool for improving our poor English handwriting other all in vein. While you start your English hand writing improvement practice sheet. You need to follow some handwriting improvement tips, like pen gripping body posture, notebook position, lighting etc.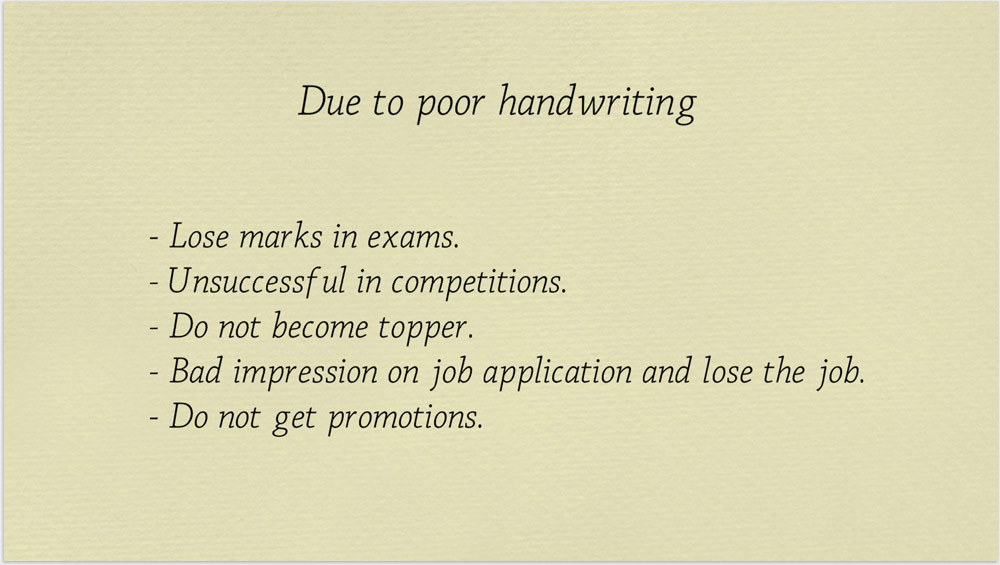 (Magic in just 21 hrs.)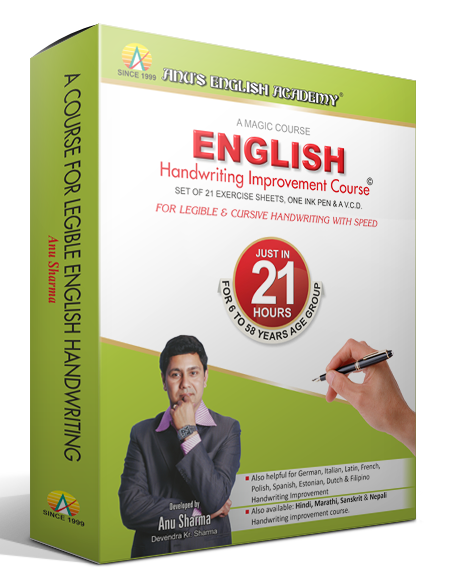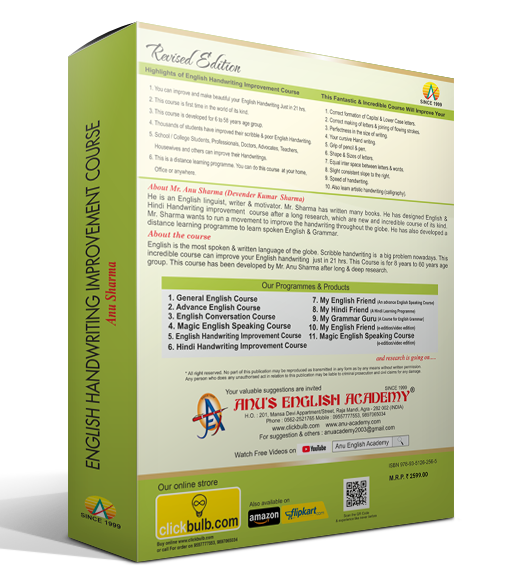 You will learn and improve in this English Handwriting Improvement Course:
Legible cursive handwriting.
Proper & Ideal posture for handwriting.
Right pencil/pen gripping.
New line starting.
Proper and even inter-space between letter and words.
Proper and even space, inter-space between two lines.
Making of Parallel strokes, upstrokes and down strokes.
Making of Clockwise and Anticlockwise curves and extra practice of important and hand curves.
Rapidly making of cursive running with slight right slope letter with minimum pen lifting.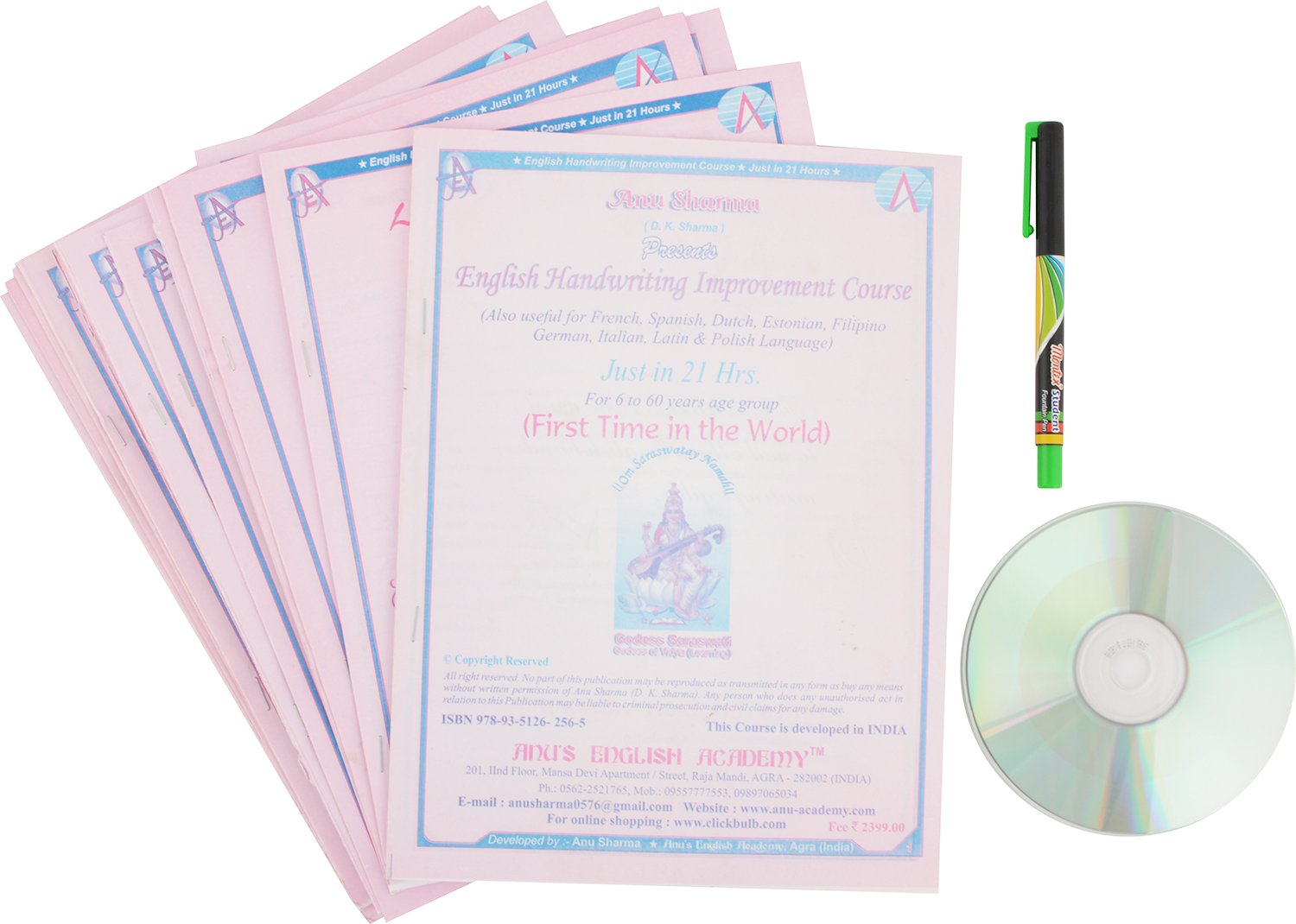 Proper and even making of uppercase and lowercase letters.
Uniform size, shape of letters.
Joining of tails with all letters each other.
Special focus on ideal speed of handwriting and speed test.
Practice of proper making of 'S' movements.
First, second and third joins.
Writing and spelling and double letter practice handwriting.
Special practice on Four lines, Three lines, Two lines. Single lines, Dots and Plane sheet.
How to keep left hand margin.
Stylish handwriting (Calligraphy) with different font style.
Also for Polish, Spanish, Estonian, Dutch, Filipino, German, Italian, Latin and French handwriting Improvements.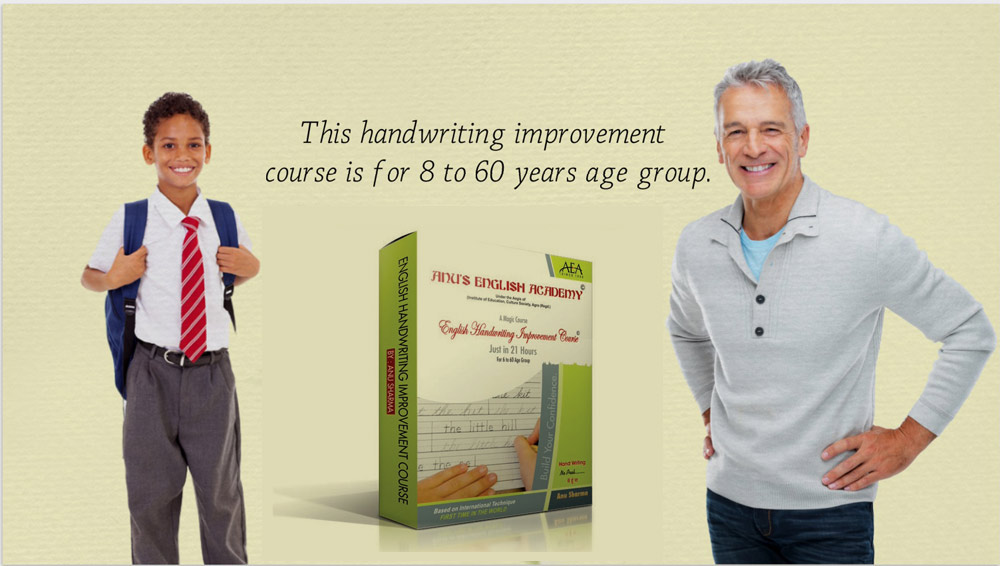 Highlights of  English handwriting Improvement Course:
Set of 21 Exercise Sheet + 1 VCD + 1 ink pen.
100 Result even poorest handwriting Just one hour daily practice in 21 hrs.
For 6 to 60 Years age group. Anybody can improve his/her handwriting.
Your home tutor for handwriting.
First time in the world of it's kind.
Thousands of Fantastic results.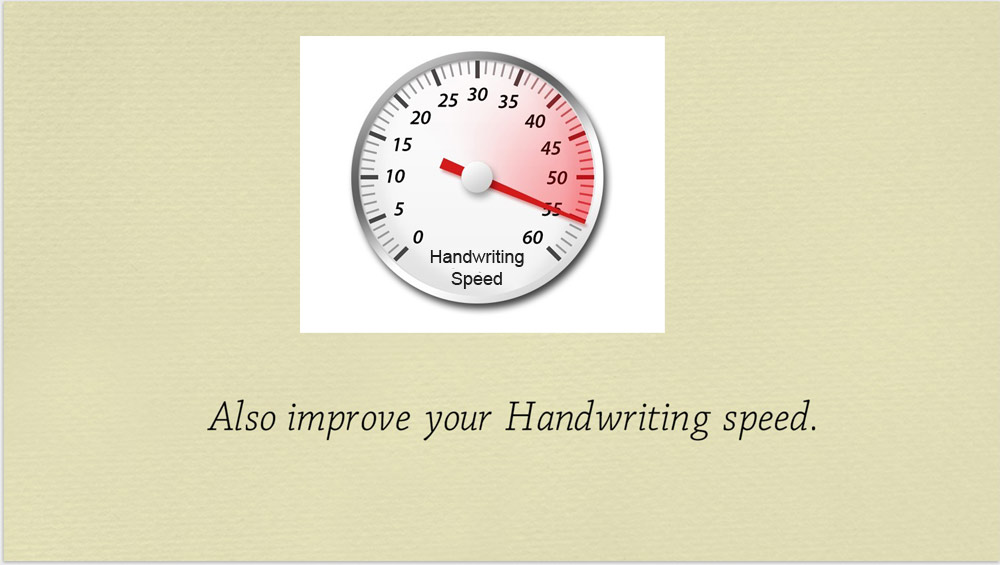 Buy on line www.clickbulb.com  Or call on 9557777553, 9897065034.
MRP Rs. 2399.00
Offer Price Rs. 1920.00
ISBN NO. 978-93-5126-256-5